This article serves as the third in an ongoing series evaluating the current LA Kings pipeline. Without any hyperbole, our rankings are the definitive guide to the team's draft picks and next wave of young players. For over a decade, we've gone through this process in painstaking detail to ensure these reports are unmatched in quality and content. Quite simply, nobody outside the Kings organization talks to more coaches, scouts, and General Managers about LA's top prospects on a regular basis than MayorsManor team. Endless hours go into evaluating players and preparing our write-ups – including debating info with a myriad of well-respected hockey people, along with our key sources inside the Kings organization – before the final list is completed.
Recently, we published full rankings on the organization's plethora of goaltenders, including comprehensive scouting reports on each netminder. We also put out our Honorable Mentions, highlighting a handful of forwards and defensemen who didn't make the final cut of our Top 15 – which is up from our Top 10 of past years, a testament to just how deep the Kings system is at the moment.
2020 LA KINGS MIDSEASON PROSPECT RANKINGS
15. KIM NOUSIAINEN: Defense, KalPa (4th round pick in in 2019, Finland)
Last Season: 0 goals, 0 assists, minus-1, 4 PIM in 6 games played (Finland)
This Season to Date: 6 goals, 12 assists, minus-6, 24 PIM in 45 games played (Finland)
One of LA's more interesting defensive prospects, and one to certainly keep an eye on before our 2021 rankings are released. We have a feeling he'll be on the rise, especially if stays in North American – which has been discussed — after coming over for Kings Development Camp this summer.
For now, Nousiainen is playing his first real year of pro hockey, with anything but a secondary role. He's been getting solid ice time in Liiga in key situations, including seeing time on his team's top defensive pair. Scouts note that his play has improved dramatically as the year has moved along, and there's been a noticeable uptick in his offensive output (including 4 goals and 8 points in 13 games since returning home from last month's World Junior Championship). As a rookie in Finland's top league, he leads all defensemen on his team in scoring.
He's a player who is driven like few at his age. He competes, doesn't bail out on plays, and wants to make a difference – both defensively and offensively. Nousiainen is mobile and able to play both sides of the puck, as well as on the penalty kill and powerplay. Thus, it's no surprise he played big minutes alongside Lassi Thompson (Ottawa's 2019 first round selection) at the aforementioned WJC. In fact, when Finland beat the U.S., Nousiainen was a key contributor in that victory.
While not very big – listed at 5-foot-9 — he gets involved and isn't afraid to stick his nose in there. And even with average reach, he has a good stick. At times, he likes to skate up ice with the puck a bit too much. In other moments, he slows the game down and makes it harder for himself. Several of these aspects were brought to his attention over the summer and he's shown some growth since the start of the season. He's learned to move the puck quicker, make more first option plays, and push for a more up-tempo pace. At times, his head is down when he has the puck skating up ice. That's something he'll learn to fix quickly playing on the smaller AHL rinks.
If it's Kings connections you're looking for, his coach in KalPa is former Kings winger Marko Tuomainen. He's also teammates with Alexander Ruutu, son of Kings scout Christian Ruutu. And he's played for Team Finland with fellow Kings prospect Rasmus Kupari at several international tournaments, including at the 2020 WJC.
14. COLE HULTS: Defense, Penn State Nittany Lions (5th round pick in in 2017, NCAA)
Last Season: 6 goals, 22 assists, plus-19, 24 PIM in 39 games played (NCAA)
This Season to Date: 8 goals, 22 assists, plus-23, 18 PIM in 34 games played (NCAA)
We're going to lead with a statement and then explain how it's not what many people think. Hults is most likely a bottom-pair defenseman in the NHL; which, by no means, is a problem or a put down. When a team can fill their 5, 6, and 7 D roles (and bottom six forward spots) with players selected in the later rounds, that's a win for the scouting and development staffs. Most importantly, this is fundamental to building a team in the cap era because having those internal players costs you less – both in terms of dollars and/or assets – than it would to acquire those missing pieces on the open market. Having guys like Alec Martinez, Dwight King, and Jordan Nolan during the 2011-12 season allowed the Kings to make other roster moves which ultimately led to having a team capable of challenging for a Stanley Cup. Thus, saying Hults is a bonafide candidate for a future bottom pairing D spot by no means minimizes his standing in the organization. Using more present terms, think of how valuable Matt Roy could be to the Kings in two years. He'll be under a reasonable contract and should check off one less box that GM Rob Blake will have to look to fill from outside.
To date, Hults is right where the team expected him to be on the development curve. We've previously reported he's expected to turn pro as soon as his season is over at Penn State. He has made slow, steady progression; then made a big jump this year, as expected. This is his junior year, so significant improvement means he's following the necessary path. Making a big jump as a junior is status quo, it's not exemplary. Put simply, he's what he should be and he's done what he should do. He's smart and good with the puck, has good size and makes good decisions. He leads Big Ten defensemen in scoring and was the first defenseman in Penn state history to score a hat trick. His offensive numbers may be a little inflated this year, as we don't expect an offensive element out of him at the pro level. He projects as more of a third-pairing guy with size who moves the puck really well.
The 21-year-old has quietly put together a very good season, playing top-pairing minutes for Penn State, a team consistently ranked in the top-10 all year. Hults gets time on the power play, averages more than 23 minutes per night, and he plays a very efficient game with the puck on breakouts and transition. His game from the offensive blueline has taken a step during college, to the point he gets pucks through to the net and deep rather consistently. His defensive positioning is sound, however the amount of minutes he plays against top opposing players takes away from some of the physical play he displayed in the USHL. He's ahead of where Roy was at same time, yet needs to improve speed of execution in game situations. Very smart player, loved by teammates and coaches alike.
13. SEAN DURZI: Defense, Ontario Reign (2nd round pick in in 2018, OHL)
Last Season: 11 goals, 26 assists, plus-28, 25 PIM in 35 games played (OHL)
This Season to Date: 2 goals, 10 assists, minus-7, 14 PIM in 35 games played (AHL)
If you looked up 'power play quarterback' in the dictionary, they may show you a picture of Durzi. He has great vision and makes outstanding outlet passes. He's a puck mover and puck distributor, who loves the offensive side of the game. Those are his strengths, and could be argued his weaknesses, as well.
Because he loves to score goals, he's prone to playing a risk game. While he is said to be very coachable and very receptive to improving his overall game, his defensive game is still a work in progress. He's not a big, heavy body that overpowers opponents, nor is he lightning quick like a lot of smaller defensemen. At the same time, Durzi is pretty agile and intelligent. He will adjust his angles and body to contain through trial and error. He'll get to the point where he is out-thinking his opponent and anticipating the next move. As several coaches have noted, 'he's a smart kid.'
Much of this information isn't new. You can see an expanded version of this in our scouting report on Durzi from around this time last year when the Kings acquired him from Toronto in the Jake Muzzin deal. Since that time, he won an OHL Championship with Guelph (while being fourth on his team in playoff scoring) and was a Memorial Cup All-Star. In this is his first pro season, his playing time has been somewhat spotty with AHL Ontario – partly due to a glut of defensemen on the Reign roster. However, a more honest account of the situation would note that if his defensive game was slightly better, he may have found a way to work himself into the lineup more often. Reign coach Mike Stothers is very much a 'prove it' coach, nobody is handed anything. Durzi needs to show that he's capable of defending effectively.
In the meantime, Durzi is encouraged to find a way to be more durable. No longer a junior hockey player, he must be strong enough to endure the pro game. On the ice, Kings management believes he will learn to read when to go, and when to defend, especially as he gets more acclimated to the pro game. He's still only 21 years old and a player with some real good upside.
12. AIDAN DUDAS: Forward, Owen Sound Attack (4th round pick in 2018, OHL)
Last Season: 26 goals, 36 assists, minus-22, 34 PIM in 68 games played (OHL)
This Season to Date: 14 goals, 34 assists, plus-13, 22 PIM in 42 games played (OHL)
Dudas was recently signed to his three-year Entry Level Contract and is expected to play in AHL Ontario next season. To some, he burst upon the scene when winning a gold medal with Team Canada at the 2020 World Junior Championship. As Nelson Emerson, Kings Director of Player Personnel, recently told us, nothing about him being included on that team should have been a surprise.
"Mark Hunter and Dale Hunter, from the summertime on, wanted this kid on their team and you could tell. He's undersized and he's not a first rounder or anything. He was picked where he was, but they saw something in him and they said, 'This kid can help us win.' When you're putting together teams, it's players like that that help you win gold medals or championships. So they saw something in him in the summertime that they could grab him and put him in a position on their roster and Aidan would help that team win. Guess what happened? He did. He played on the third line in a checking role, getting under people's skin, he's going against the biggest guys, he's tenacious as heck, and he ends up being successful. The Hunters saw that and we saw that when we drafted him – and now we've signed him too. He played to his abilities and exactly how we would want."
Now 19 years old and playing in his fourth OHL year, Dudas plays the right way and he draws your attention every shift. He also serves as the team captain, a testament to his character and leadership abilities. What he's done to improve his skating is quite commendable; essentially finding a way to gain a full step. As noted in our previous scouting reports, Dudas was a value pick and somebody who could be part of the over-hyped 'new NHL.' Scouts remain encouraged with the overall improvements he's made since Draft day.
It's common for smaller players to develop a chip on their shoulder – however, that chip can only take you so far. It can be a very positive motivator until it becomes so ingrained that it becomes negative. In the beginning, a player can use that perceived slight to fuel them. At some point, it needs to become a positive motivator. When a player reaches that fork in the road, their ability or inability to flip that switch toward a positive track is where their future becomes more clearly defined. Often, it becomes a hinderance instead of a motivator.
With Dudas, he appears to have used the chip to get himself to the point where he no longer needs it anymore. It's now just a drive to succeed and a drive to push through. He understands he doesn't need to prove anything to people at a certain level. Last year, instead of getting caught up in a storm of negativity surrounding the bad team he was on, he remained determined every shift. Learning how to power through such situations is what likely played a part in him being included on the WJC team. Dudas broke his finger in the days ahead of the Canadian selection camp being announced. He simply didn't let the injury set him back. Making the team, that type of validation, is another positive step in him going left instead of right when processing what do with that chip on his shoulder.
Over the past year, Dudas has continued to improve his pace and overall skating. He commands the puck, plays a balanced game and attacks hard areas with purpose. Given his level of effort and compete, he should instantly become one of coach Mike Stothers favorite players next season. Where he goes from there will be up to him. If we've learned one thing over the past year, though, never count out Aidan Dudas.
11. SAMUEL FAGEMO: Forward, Frölunda HC (2nd round pick in 2019, Sweden)
Last Season: 14 goals, 11 assists, plus-5, 6 PIM in 42 games played (Sweden)
This Season to Date: 12 goals, 9 assists, minus-1, 8 PIM in 34 games played (Sweden)
#GoKingsGo prospect continues his fabulous year with an absolute beauty. https://t.co/Nqv8eFkCfB

— Andy Tonge (@AndyTonge1) February 20, 2020
When Kings fans see goals like this, it might be hard to imagine how Fagemo isn't much higher on our list. In fairness, he was No. 10 prior to the team acquiring Tyler Madden (more on him in future articles). Even so, we were ready for the backlash from people unable to wrap their minds around Fagemo slotting in so low; especially having seen him ranked much higher on lists elsewhere.
Winning back-to-back championships in the CHL and scoring in every WJC game while on his way to leading the tournament in scoring may make this ranking unfathomable. Like our explanation with Hults, though, this ranking is more of a reflection of his projected fit in Los Angeles than a reactive glance to an otherwise fantastic season. If anything, there is not a compelling argument putting him above anyone in the top 10.
The reality is Fagemo will likely be a bottom-six player in the NHL, somebody looking to fill a secondary role. That's a sobering thought for many, especially those who had visions of sugar plums dancing in the head watching him light up the WJC in the weeks after Christmas.
With the Kings, he should be versatile, yet fill one of those defined spots that every Stanley Cup winning third line brings. Think Trevor Lewis with a better scoring touch. He brings pace when he has the puck and when he doesn't have it, he gets it right back… and quickly. A significant part of his game is chasing the puck well and putting pressure on opposing defense. His goals are very much effort-based and through fearless drive to net. He brings a one-timer on the powerplay and has a high effort base in his game, which gives him a backup skill to utilize on the nights he doesn't score. As one scout noted to us, "He can be a pain in the butt to play against because he's on you like a bad habit!"
Nelson Emerson from a recent MayorsManor interview:
"He's a scorer because of work and tenacity. … As soon as he jumps over the boards, his feet are going and he's trying to make a difference. He's in on the pucks, he's skating, he's on the forecheck, he tries to get his stick on all the pucks to deflect them and create offense that way. If the play comes back in our own end, he's back-checking like crazy. He competes and works all over the ice. That's what makes him a scorer and that's what's exciting when you go watch him play; those aspects of his game. … Maybe his scoring wasn't there, but the other things were. What's really interesting about him is the consistency of his tenacity. It's not one period a game, or one game every couple of weeks, its every night. That's just an incredible skill and an incredible asset to have. His motor is running 24/7 and that's one of the reasons we like him."
The biggest concern with Fagemo is that he's fearless in driving to the net and that can lead to injuries. There is a bit of Brendan Gallagher in him; Fagemo is taller, but has the same kind of jam and drive. Even though he can often be found playing top-six minutes on the best team in Sweden, he's closer to his ceiling already and doesn't quite have the potential of players like Arthur Kaliyev or Akil Thomas. He'll need a little bit of time in the AHL to adjust to the North American game, yet that could be as little as half a season.
Next up, be on the lookout for our Top 10 prospects on this year's list. Those scouting reports should be out soon.
RELATED CONTENT: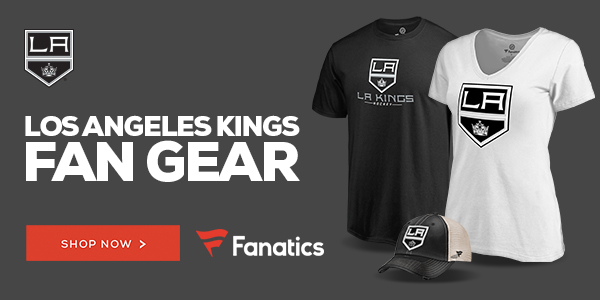 Note to webmasters/reporters: When recapping news or interviews from this site please remember to include a link to www.MayorsManor.com