Before we get started here, some context…
While normally our Midseason Prospect Rankings come out shortly after the World Junior Championships, we held off in anticipation of any deals the Kings may make prior to the NHL Trade Deadline. With that completed, we're now moving ahead.
For more than 10 years now, this series of articles has become a vital source of player information, as nobody outside the Kings organization talks to more coaches, scouts, and General Managers about LA's top prospects on a regular basis than the team at MayorsManor. Endless hours go into evaluating players in the Kings pipeline and preparing our write-ups. Additionally, the final slotting of players is influenced by hundreds of hours of game action and debating the team's prospects with a myriad of well-respected hockey people, including our key sources inside the Kings organization.
In an exciting change for 2020, we've pulled out all the goalies into their own category (see below). As for the skaters, our Honorable Mentions article posted previously. Next up, we'll begin publishing / revealing the Top 15 LA Kings prospects. This will happen over a series of articles, starting with Nos. 11-15. And you won't believe who sits at No. 11, it's sure to create quite a stir. First up, the netminders…
Leading the way among future LA crease police is Cal Petersen. There isn't much more to be said. MayorsManor has well documented Peterson's exploits. Since the day he signed in Los Angeles out of Notre Dame, the 6-foot-1 netminder has been tabbed as the heir apparent to Jonathan Quick. Now 25 years old, Petersen's time has come. A two-time AHL All-Star, Petersen is a coach's dream, a leader, tireless worker, and high-level competitor. He remains cool under pressure, composed, steady, and capable of single-handedly winning games when necessary.
The Iowa native – who frequently attended Robb Stauber's goaltending school as a youngster – was listed as LA's No. 6 prospect in our 2018 rankings. Last year, he emerged as the No. 1 overall Kings prospect and with his recent graduation to the NHL, there's no looking back now. Petersen is in the big show and it's only a matter of time before he takes over as the team's No. 1 starter.
2020 LA KINGS MIDSEASON GOALTENDER RANKINGS
1. LUKAS PARIK: Goalie, Spokane Chiefs (3rd round pick in 2019, Czech Republic)
Last Season: 2.85 GAA, .917 SV% in 32 games played (Czech Republic)
This Season to Date: 18-7-2, 2.88 GAA, .914 SV%, 0 Shutouts in 28 GP (WHL)
For the most part, there is a fair amount of consensus when it comes to our prospect rankings and how our sources inside Kings management view the annual list. Every now and again, though, we come across a player who creates a stirring amount of debate. In the case of Parik, the disagreement isn't necessarily about him specifically, it's more about who should be ranked higher, him or Jacob Ingham. It's basically a coin-flip and largely boils down to personal preference. We'll get to Ingham in a minute, let's first focus on Parik.
Last June, we hinted about the Kings being interested in him just prior to the NHL Draft. While they liked his size and overall makeup, he's managed to take it to another level thus far this season. Entering the recent World Junior Championships as a backup goalie, Parik was able to make two starts for the host Czech Republic team, including a 39-save performance against Team USA. That can be a tough tournament for young goalies, yet he performed well earning key minutes. From all indications, he's also expected to be invited back to play again next year when the event moves to Edmonton.
In the WHL, Parik leads all rookie goaltenders in saves. He's also 10-5 since returning from an injury sustained near the end of the aforementioned WJC. And in an odd note, he's yet to play in a shootout this season. While splitting time with Spokane's other goaltender, Parik has picked up about half of his team's wins, seeing more playing time of late, as they begin their playoff push.
For a player who is still in the midst of transitioning to North America, Parik has done a fantastic job numbers-wise. Overall, he's similar to Ingham: big, moves well, and is super athletic. Still 18 years old for a few more weeks, he's still working on the smaller details of his game. We're betting on Parik's ability to reach his full potential, which allowed him to slot in here by the slimmest of margins.
2. JACOB INGHAM: Goalie, Kitchener Rangers (6th round pick in 2018, OHL)
Last Season: 27-25-2, 3.41 GAA, .890 SV%, 1 SO in 57 games played (OHL)
This Season to Date: Regular season: 29-7-5, 2.86 GAA, .921 SV%, 2 SO in 41 GP (OHL)
For those wanting just the highlights, Ingham is a big body who takes up a lot of net and is having great season with Kitchener.
Coming off a solid campaign with Mississauga last season, the 19-year-old netminder was traded over the summer and it's been a bit of a whirlwind ever since. He had an injury that kept him sidelined for a few weeks early in the season, even forcing to miss out on playing for Team Canada at the Super Series vs. Russia. The Rangers also fired their coach around the same time, so even though he was top five in OHL save percentage when he went down, that was a tough stretch to go through. In hindsight, he weathered it all like a champ.
This season, Ingham has been able to improve his positioning and learned to calm his game down. Although there's still some work to be done on his lateral plays, it's been noted to us that he's starting to get a better understanding of how to push and stay square and use his body for better coverage. Ingham has to master his positioning and work on being a goalie, not simply being an athlete in the net. He checks all the boxes of being a big, athletic player who can move well, somebody who brings a dynamic element to the goaltending position. Now, it's all about the finer subtleties of understanding how to play the game.
When lining up Ingham side-by-side with Parik, the former has a slight edge in junior hockey experience and has used that experience well; certainly earning the distinction of being capable of performing in the biggest of OHL games. With the trade, Ingham was challenged to work on certain things, and he's improved dramatically. He currently sits second in the league in saves; and has also worked his way into second overall in OHL save percentage. We expect him to turn pro this summer and compete for a job in Ontario come October.
3. MATT VILLALTA: Goalie, Ontario Reign (3rd round pick in 2017, OHL)
Last Season: 33-12-0, 3.03 GAA, .903 SV%, 1 SO in 51 games played (OHL)
This Season to Date: 4-2-1, 3.85 GAA, .864 SV%, 0 SO in 8 games played (ECHL)
This Season to Date: 8-4-0, 3.34 GAA, .898 SV%, 0 SO in 18 games played (AHL)
Villalta can best be described as a work-in-progress, which isn't that uncommon for a first-year pro. That said, he's come a long way in the past six months, splitting time between the ECHL and AHL, now serving as the primary starter in Ontario following the promotion of Petersen to LA. He's a lot like Jack Campbell: quick, athletic and has a good understanding of the position. He just needs more time to develop his strength and endurance.
Kings management has certainly taken notice of the work he puts in during practice and the detail given to his position. He's known as somebody who is taking it one day at a time, one start at a time, making sure not to rush the process of developing into a legitimate prospect. While he has shown a dramatic improvement on the ice, he still needs to equal those efforts off ice in the gym.
Villalta was in a tough spot coming into the season, with Petersen entrenched as the Reign starter and second-year pro Cole Kehler a step ahead of him on the experience chart. This didn't derail the young netminder. He spent a brief time in the ECHL and went on to earn limited playing time in Ontario over the past five months.
Ideally, you'd probably want Villalta getting about 20-30 games in the ECHL this season, similar to Jordan Binnington and other NHL starters. Instead, he's taken an advantage of an opportunity and running with it. In the end, an AHL start might be worth two or three ECHL games. It will be very interesting to see how he handles the primary AHL workload now that Petersen had departed for LA.
"I'm surprised at how well he's played," Reign coach Mike Stothers recently told MayorsManor. "Not knowing Matty very well, other than he was on the Soo… then he came here and we got to know him as a person and watching him in practice; he also learned a lot from watching Cal. We put a lot of pucks on our goalies in practice. It's hard on our goalies. Whatever the players are doing, they're doing. If they're skating, the goalies skate too. We let the play go and we don't blow it down until they covered it up or somebody has scored. And he learned that; he's just battled through it. He's very confident, without being disrespectful to the situation and he was really good with Cal. He's just a great kid and always has a smile on his face and you just love having him around… He was learning a lot through practice, so I think that was good. He was just trying to get used to being a professional and having American league guys shooting on him in practice. You get that under your belt and it seemed like he learned how to be a pro. He's a smart kid and he watches, and he learns. He also handles the puck well for a young kid. No fear and a confident guy in the way he handles it and distributes it. He's been really good for us."
4. DAVID HRENAK: Goalie, St. Cloud State Huskies (5th round pick in 2018, NCAA)
Last Season: 23-5-2, 2.18 GAA, .906 SV%, 4 SO in 31 games played (NCAA)
This Season to Date: Regular season: 11-8-6, 2.67 GAA, .906 SV%, 2 SO in 28 GP (NCAA)
Looking at just his performance this season would be rather unfair. Hrenak was on the 2017-18 NCHC All-Rookie team and was a second team All-Star in 2018-19, along with backstopping St. Cloud as one of the top college teams for two seasons. While this year has been a down year for the program, he's been part of a perennial contender and played a lot of tough games in high pressure situations.
Hrenak plays a very simple, straight-line game which is great when you have a good team in front of you. This year he's having to explore parts of his game that he hasn't had to in the past. This is actually good for his overall development because he's going to have to learn new things and understand that there are some parts of his game that need maturity. Even so, some of the inconsistencies this season do warrant pausing evaluation and raising a few question marks.
Of late, though, he's been outstanding. He's put up two shutouts in his last nine starts and his coaches say he's been lights out since Christmas and a big reason the team has kept their heads above water in 2020. Following a 5-2-1 run leading into games this past weekend against top-ranked North Dakota, Hrenak was in net for a tie and win vs. UND. Scouts say he as all the skills and tools to play at highest level, he just needs to be more consistent.
5. COLE KEHLER: Goalie, Fort Wayne Komets (Free Agent Signing 2017, WHL)
Last Season: 7-8-0, 4.25 GAA, .883 SV%, 0 SO in 17 games played (ECHL)
This Season to Date: 12-9-4, 3.10 GAA, .898 SV%, 0 SO in 27 games played (ECHL)
Kehler is playing in ECHL Ft. Wayne in order to get the minutes and experience necessary to improve. His attitude has been great, with no sign of concern there. The big issue is what's next for the 22-year-old netminder. He largely suffers from the same inconsistencies mentioned with other young goaltenders above, however lately he's been winning in the ECHL on a more regular basis and there is something to be said for winning at a pro level. He's slowly starting to show he can play pro hockey. Yet, after playing a few seasons in the WHL, then signing with the Kings as a free agent, it appears his long-term future would be AHL at best.
RELATED CONTENT: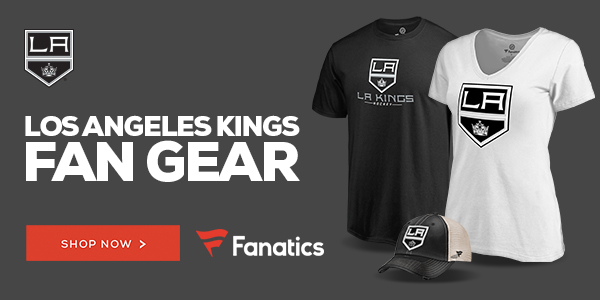 Note to webmasters/reporters: When recapping news or interviews from this site please remember to include a link to www.MayorsManor.com