As difficult as it may be, we ask for just a little patience before you jump down to the actual rankings.
We know, people love lists – and even more than reading them, they love to debate them.
Yet a small amount of context is pretty critical to the overall process here, regardless if you're an avid MayorsManor reader or someone unfamiliar with our rankings from prior years.
Traditionally, two primary factors were used to drive our rankings over the past decade — asset value and NHL readiness. During much of that time period, the Kings 'window to win' was open, so how soon a prospect could move into an NHL role was key to keeping the train rolling. As noted during last year's rankings, the Kings are now working their way through a very different situation. Major roster turnover is underway and the team should experience a significant metamorphosis over the next six months. With that in mind, the weight shifted, to the point asset value is crucial.
For more than 10 years now, this series of articles has become a vital source of player information, as nobody outside the Kings organization talks to more coaches, scouts, and General Managers about LA's top prospects on a regular basis than the team at MayorsManor. Endless hours go into evaluating players in the Kings pipeline and preparing our write-ups. Additionally, the final slotting of players is influenced by hundreds of hours of game action and debating the team's prospects with a myriad of well-respected hockey people, including our key sources inside the Kings organization.
Thus, this is some of the most popular content we produce each year.
To provide a brief idea of what's to come, the series starts here with the Honorable Mentions. Then, for the next article (I know, I know, you haven't even finished this article. How great is it, though, to already know what's coming next?), we're going to try something new. We'll be looking at just the goaltenders. Cal Petersen is the clear-cut No. 1 netminder in the organization's pipeline. However, we'll go through the entire goalie depth chart separately from the overall rankings before revealing the Top 15 prospects. Just for fun, here's a small spoiler alert right now. There's a huge debate within Kings management over two of the goalies on the list, so we'll break that all down.
Later, as we move into the Top 10 prospects, we're going to include their expected NHL arrival dates. Occasionally, we've mentioned this information for various prospects in the past, within their individual scouting reports. It's just never been consistent. Readers have asked for those projections, so we're working to incorporate it this year.
Finally, before we really get rolling here, it's also worth noting that a handful of players have been omitted for a myriad of reasons – for example: Daniel Brickley (currently out on long-term injury with a TBD return date), Carl Grudstrom (considered an NHL player, just currently on the AHL roster waiting for a spot with the big club to open up), and Nicolai Prokhorkin (will remain an NHL player moving forward).
On with the show…
2019-20 Honorable Mentions (players listed alphabetically, stats through Jan. 15)
MIKEY EYSSIMONT: Forward, Ontario Reign (5th round pick in in 2016, NCAA)
Last Season: 10 goals, 10 assists, minus-11, 47 PIM in 63 games played (AHL)
This Season: 9 goals, 9 assists, plus-0, 52 PIM in 37 games played (AHL)
After a solid college career at St. Cloud, Eyssimont has not done enough yet to establish his identity as a pro player – as evidenced by his landing on the Honorable Mentions list in back to back years. For an Ontario team starved for offense this season, the coaching staff would love nothing more than for this second-year pro to find the back of the net more often. If that's not going to be his game, though, he'll need to carve out a role for himself if he expects to see anything more than bottom-6 minutes. On a positive note, he has recently seen more time among the top-six forwards; managing to put together a modest four-game scoring streak, the longest of his AHL career. He's also shown to be pretty feisty this season – not afraid to mix it up when people try to be overly physical with him — and claims to have put in more work over the summer than ever before. We'll keep an eye on his endurance and usage as the season progresses.
JACOB MOVERARE: Defense, Frolunda Indians (4th round pick in in 2016, Sweden)
Last Season: 4 goals, 3 assists, minus-2, 10 PIM in 42 games played (Sweden)
This Season: 5 goals, 7 assists, plus-15, 10 PIM in 31 games played (Sweden)
All but written off just one year ago, Moverare is now a darkhorse among a crowded field of defensive prospects. If you enjoy betting on green when playing roulette, this is your guy. Mark Yannetti, the team's top amateur scout, once told us that Moverare had the highest IQ of any defenseman in that year's draft – and he was only 17 years old at the time. The question has always been his skating and how it might translate to the NHL. Now, nearly four years removed from being drafted by the Kings, Moverare has matured into a nice player. He's currently shattering his previous career high in points (already at 12 points in 31 games, besting his previous career high of 7 points in 42 games) and continues to add to those totals. The big news here is that Moverare is expected to come over to North America for Rookie Camp in September. This is a huge step toward a possible move to the AHL next season; allowing the Kings development staff to work more closely with him.
Like Nikolai Prokhorin, who stayed overseas to perfect his game over the course of many years, then arrived in SoCal a much better player, Moverare could be on a similar path. He won a championship last season with Frolunda and is back playing top minutes this year on arguably the top team in Sweden. Scouts who watch him on a regular basis tell us he's elite in almost every area, except one. Which begs the question — Can he improve his skating enough to be an NHL player (ala what Tyler Toffoli was able to do after being drafted) or will end up more like Michael Mersch? It's an interesting case study and will be something to watch throughout the 2020-21 season.
MARKUS PHILLIPS: Defense, London Knights (4th round pick in in 2017, OHL)
Last Season: 5 goals, 21 assists, plus-17, 48 PIM in 62 games played (OHL)
This Season: 0 goals, 6 assists, minus-6, 18 PIM in 20 games played (ECHL)
Phillips landing on the Honorable Mentions list after slotting it at No. 9 on last year's Kings Prospect Rankings is equal parts shocking, confusing, and frustrating for all involved. If you're not familiar with Phillips' story, we highly recommend you quickly catch up by reading his scouting report here – detailing how he went from an offensive-minded defenseman prior to being drafted by the Kings, to completely changing his game to a more defensive focus (in-season, over the course of about six months, no less), and went on to earn a top-pairing role with Team Canada at the World Juniors. Players just don't do that. It's unheard of at this level, especially in that short of a timespan.
The windy road of Phillips' journey has continued over the past 12+ months. Since the beginning of 2019, he has played for five different teams: Owen Sound, then traded to Guelph (where he won the OHL Championship), turns pro and starts in Ontario, sent to ECHL Fort Wayne to get playing time, and is now back with OHL London as an over-age player. In a nutshell, here's the most simplistic form of the story – he should be in the AHL this season, however they have too many young defensemen as it is (see: Mikey Anderson and Sean Durzi), so he spent quite a bit of time in the ECHL over the first half of this season. That comes with its own unique challenges, as well. The Kings don't own the affiliate, nor are they even the primary affiliate for that club. Thus, to get Phillips key playing time and keep his development moving forward, the decision was made to send him back to the OHL for the balance of the season. Given London's roster, he could even find himself back in the OHL Finals a few months from now – which would only further aid his development. We expect Phillips to be back in the AHL next season and resume his pro career. He'll turn 21 in March, so this is all just part of the process.
SHELDON REMPAL: Forward, Ontario Reign (Free Agent Signing 2018, NCAA)
Last Season: 15 goals, 25 assists, minus-28, 25 PIM in 59 games played (AHL)
This Season: 0 goals, 10 assists, minus-17, 30 PIM in 37 games played (AHL)
There might not be a more baffling case in the entire Kings organization. What has happened to Sheldon Rempal? Signed as a college free agent in the spring 2018, he burst onto the AHL scene last year, scoring 11 goals over the first four months and earned himself a spot in the AHL All Star Game last January. Then, the second half of last season saw a significant dropoff. While he's admitted to feeling like he wore down over the longer pro season, as compared to college, there is a bigger issue here. Rempal only scored in three more games after the All Star break. Further, he ended last season on a 12-game pointless streak. And it has actually gotten worse. He's played 37 games this season and hasn't scored a goal. One can easily argue that there's more to the game of hockey than goals and assists, sure. When you go 49 games without a goal – and you're supposed to be a goal scorer – there is a serious problem.
Scouts note that Rempal tends to play a perimeter game and with his stature (generously listed at 5-foot-10, 165 lbs), that's usually not a recipe for success in the AHL. He can be bounced off the puck fairly easily and is often seen falling down several times per game. Not only does Rempal need to be stronger on his skates, he needs to spend more time in the dirty areas and find a will to consistently create offensive opportunities in tight.
If you like stats, here's more on Rempal: Nine of his 50 career professional points have come against Tucson, including four of his 10 assists this season. He's faced the Roadrunners 11 times, so that's nearly a point-per-game pace… against that one team.
BULAT SHAFIGULLIN: Forward, Neftekhimik Nizhnekamsk (3rd round pick in in 2018, Russia)
Last Season: 0 goals, 2 assists, minus-3, 14 PIM in 31 games played (Russia)
This Season: * see the write-up below
Tracking the progression of players in Russia can be a nightmare and, somehow, Shafigullin has proven to be even more elusive than the norm. As we reported in September, the young forward broke his wrist during a KHL exhibition game and required surgery. Upon his initial return, he notched 16 points in 12 MHL games (Russian junior league) before earning himself a call-up to the KHL. He played two games up with the big club — where he didn't record a point and hardly played (as in, less than two minutes total in one of those games) — and has been out to rest his wrist ever since. Word is, he doesn't need additional surgery, although no timetable for his return has been established yet.
JOHAN SODERGRAN: Forward, Ontario Reign (6th round pick in in 2018, Sweden)
Last Season: 8 goals, 5 assists, minus-1, 4 PIM in 42 games played (Sweden)
This Season: 1 goal, 3 assists, minus-14, 4 PIM in 32 games played (AHL)
In a bit of a late change to the plans for this season, Sodegran not only came over for Rookie Camp, but opted to stay in North America for the 2019-20 campaign. If you've read any of our previous scouting reports on the 6-foot-2 forward, you already know his development path will likely be a long one. He turned 20 years old on November 20 and two days later scored his first (and, thus far, only) AHL goal. In an interesting note, it was assisted by his Swedish comrade Tobias Bjornfot. Both players have represented their homeland at the World Juniors, as well – just not at the same time.
Reign coach Mike Stothers has used Sodergran up and down the lineup in an attempt to get the speedy skater more involved in the offense. However, of late, he's primarily found himself on the third or fourth line. He can skate like the wind, yet to be more of an offensive force he'll need to venture more into the eye of the hurricane and not just participate in those ferocious winds on the outside.
JORDAN SPENCE: Defense, Moncton Wildcats (4th round pick in in 2019, QMJHL)
Last Season: 6 goals, 43 assists, plus-11, 18 PIM in 68 games played (QMJHL)
This Season: 3 goals, 25 assists, plus-20, 18 PIM in 36 games played (QMJHL)
He lead all rookies in the Q' with 43 assists last season. Just prior to being selected at the NHL Draft in June, Spence was named the QMJHL Rookie of the Year and landed a spot on the All-Rookie Team. Now playing in his second junior season, the 18-year-old blueliner continues to put together decent stats and showing improvement in his overall game. After missing sometime early on with an injury, he's recorded 28 points in 36 games. Previously known as primarily a puck-mover, Spence is starting to find a greater appreciation for the defensive side of things.
As Spence's stock continues to rise, there will be no shortage of subplots to chase down regarding his journey. For example, Spence moved to Canada at the age of 13, having learned the game of hockey from his Japanese father while living in Japan for several years prior. He was born in Australia, which is certainly uncommon for most hockey players. And if that's not enough, Spence was playing for former Kings coach John Torchetti when the season opened, prior to Moncton making a change behind the bench last month.
This is definitely a player to watch over the next two seasons. He has a high hockey IQ, above average puck movements, can read coverage well, and locate his options. Spence provides quickness to play with his transition game. One of his key strengths is his play from within the offensive zone blueline, especially on the power play. Like most prospects his age, he'll need to find another step in his skating, add some speed, and needs to build strength (which will also enhance his skating). As one scout noted to us, 'If Spence can find half the skating improvement that Aidan Dudas found after being drafted, he's a sure-fire NHL player.'
RELATED CONTENT:
Yannetti on 17-year-old Jacob Moverare, Kings 2016 Draft Pick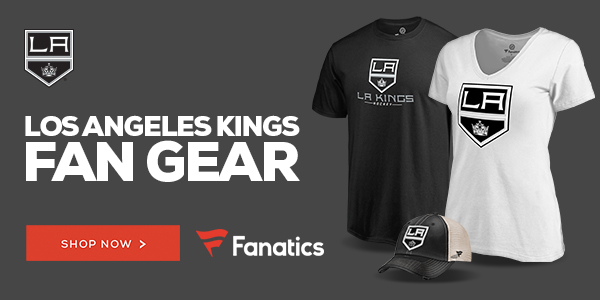 Note to webmasters/reporters: When recapping news or interviews from this site please remember to include a link to www.MayorsManor.com