On the ice or away from the rink, we truly live in a small world.
Yet, the crease of a goaltender is even smaller. And the circles they travel in can be rather tight, as well.
In the case of Robb Stauber and Cal Petersen, their link goes far beyond the fact each has 'LA Kings prospect' listed on their resume – albeit, decades apart.
Long after Stauber was intimidating the opposition by challenging them at the blueline, many years after winning the Hobey Baker Award as college hockey's top player, but not too long after finally hanging up his skates, he started a goaltending school in Minnesota.
That's where we'll start this story.
"His goalie training center, that was some of my first goalie specific training," Petersen recently shared with MayorsManor. "When I was younger, living in Waterloo, IA, I would drive up during the summer and have sessions there. It was in an industrial building in Edina, MN. That was my first formal training as a goaltender."
To timeline things a bit, Stauber started the school in 2002. Petersen says he started going around 9 or 10 years old, so that would have been around 2004.
"I only worked with Robb, specifically, a handful of times," Petersen continued. "But I definitely spent a lot of time there, that's for sure. I used to go to camps all the time and I would keep the hats and memorabilia from Stauber's Goal Crease [the name of the school]."
With Stauber in town this weekend as a special Honorary Captain at the 2020 AHL All Star Classic, Petersen can't wait to reconnect with one of the people who helped play an early part in some of the success he's now enjoying.
"It will be cool to see Robb, whether he remembers me or not – I hope he does," Petersen said, followed by a bunch of laughter. "Hopefully, I was one of the guys who stuck out at his camp. Who knows, he's trained a lot of goalies. Just hearing his name, though, knowing he'd be coming here to the All Star game, that's so cool because it was the first foundation of me becoming a goalie. It's cool that everything has come full circle, in that regard."
After connecting with Stauber on this topic, it sounds like their reunion this weekend will be a positive one.
"I absolutely remember him!" said the Kings 1986 draft pick. "Early on in our progression of the business, I spent a lot of time at the training center. When a kid like Cal shows up, you notice. I remember his dad and them coming from a long distance, so they stood out from the beginning. Later, I continued to track Cal. We always kept our eyes on the guys who stood out after they put in the work. We were vested in his success."
From Iowa to Minnesota, to Notre Dame for college, drafted by Buffalo, signed by Los Angeles, the Kings No. 1 prospect, now a two-time AHL All Star in Ontario… you know, it's that typical hockey success story.
"We've had several clients, like Cal, I don't know how they find us, but they came in from a distance," Stauber continued. "Apparently, his family liked what they saw because they continued to come back. Cal's family, from his parent's perspective, they were willing to make that commitment and decided this would be a good thing for him. They just kept brining him in. What we tried to do for Cal – and just the things that we value, from a goalie training perspective – it's really just about solid fundamentals. There's no fast-track to becoming a great goalie. I think his family was smart enough, and Cal was clearly engaged enough, to embrace the fundamentals. When families make that type of commitment, it tells you a lot about them – they understand the value of fundamentals, and that doesn't matter if it it's in business, life, or goaltending. They saw the value of fundamentals. Like minds often align."
Now, with Petersen standing on the doorstep of an NHL career, Stauber isn't really that surprised all these years later.
"Any kid that is willing to put in that time and energy into fundamental development, they love the position. In my opinion, 95% of kids get bored with the fundamental development. They want to know, 'What's next?' Those kids rarely advance to the next level. The ones who love being challenged don't get bored, they embrace wanting to be better. Cal should be commended for not only his love of the game, but his love of the process of becoming better. That is what we should truly admire."
While Stabuer won't claim that he predicted Petersen's success back when their paths first crossed more than a decade ago, there were a few things he believed then and is even more steadfast in his connections about in 2020.
"Becoming good at something doesn't happen overnight, even though so many people in our society want instant gratification," noted the former Kings netminder. "If you want long-term success, long-term growth, and to reach your full potential, you can't skip steps. Actually, you can – but, eventually, it will catch up to you. You will not survive at the highest level, if that's where you want to go, if you skip fundamental steps along the way. They will catch up with you, absolutely. So we always remember kids like Cal who come in and did the drills over and over. Nobody teaches a goalie how to make an incredible glove save, where they flash some leather. It's something a kid eventually develops through fundamentals. They find those things in their game that make them special, but all of that stems from a fundamental belief that a goalie has to be able to move, skate, track the puck, and have fundamental saves in their toolbox. From there, a goalie is evolving. It's hard to evolve if you don't have those fundamentals, though. Cal's parents, they had a commitment to him getting the fundamentals. All these years later, it's awesome to see Cal doing well and reaping the benefits of paying attention to things that matter."
RELATED CONTENT: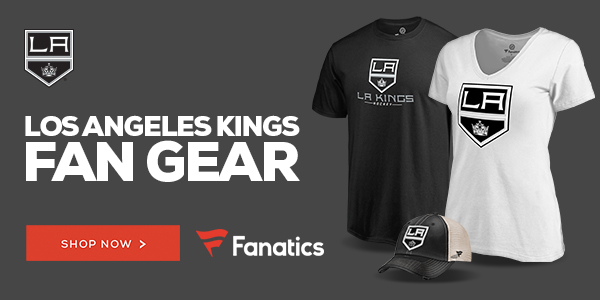 Note to webmasters/reporters: When recapping news or interviews from this site please remember to include a link to www.MayorsManor.com