With this article, we'll officially wrap up our 2020 World Junior Championship coverage. Over the course of two previous articles we already shared comments from Kings Director of Player of Personnel, Nelson Emerson, on the four prospects representing Canada (Akil Thomas, Aidan Dudas) and the USA (Alex Turcotte, Arthur Kaliyev). For the final installment, we'll share his thoughts on the team's European prospects.
NOTE: We didn't discuss Rasmus Kupari, who was serving as alternate captain for Finland. Unfortunately, he was injured in the first game and will now miss the remainder of the season following ACL surgery on his left leg.
Emerson on goaltender Lukas Parik of the Czech Republic:
"I loved his first game, I thought he was awesome. Then, they gave him a chance again, and wanted him back in net the next night. Their starting goalie got hurt and that's what gave him a chance. He's had a good year in Spokane, so we were excited that he was on the team and excited that he got in a few games and played well. Then, the next night, with all the penalties against them – including the 5-on-3 against in the first period – it was tough. I think it was a good learning tournament for him, as a young player, and I think he'll take that back with him to Spokane for the balance of this season. He's also a player that can play in the tournament again next year.
On Finnish defenseman Kim Nousianen:
"He played big minutes, being paired with [Lassi] Thomson. That team is awesome to watch. Even when they have guys out of the lineup, they seem to have a chance every event. It's probably their mindset or how they play. It's that Finn mentality; it's awesome. I think Kim fits right in there. He competes, he works, he can play the penalty kill and powerplay. He's not very big, but he gets involved and he's not afraid to stick his nose in there. He also has the ability to distribute the puck and doing things like that. He had a good tournament and he played a lot. When they beat the U.S., he was a big factor in that game."
On Tobias Bjornfot:
"Man, think of that D-core for Sweden, they're loaded with so many good players. I think, as a young player, just out of the draft and the players that were there with him on that blueline, he showed what he does. You watch him in Ontario — he's steady, he skates, he's smooth, always makes the right decision passing the puck, has a great stick, and he kills penalties; that's what he did there too. We were OK with his role. I thought they handled him well. The coaching staff of Sweden, they have a good coach and he does a good job. That team was fun to watch and they're ultra-talented. I think he had a good tournament. I think he played the way he was capable of. He loves hockey, just wants to play, wants to be with his teammates, and do well. What a smart player. He had a good experience and we're really excited that he was able to go and play with them."
On Samuel Fagemo, who led all tournament players in goals (8) and points (13):
"Here's the thing with him, and this is what excites all of us the most, he's a scorer because of work and tenacity. I was able to watch him in Sweden six weeks ago and came back and told Rob, the excitement that I have when I go watch him is just incredible because he gets after it. As soon as he jumps over the boards, his feet are going and he's trying to make a difference. He's in on the pucks, he's skating, he's on the forecheck, he tries to get his stick on all the pucks to deflect them and create offense that way. If the play comes back in our own end, he's back-checking like crazy. He competes and works all over the ice. That's what makes him a scorer and that's what's exciting when you go watch him play; those aspects of his game."
On balancing future expectations with Fagemo vs. a recency bias from the WJC:
"I liked his Training Camp in LA, I liked his work. I liked his skating and how he got on pucks. Him and Lizotte stood out in that way; they were tenacious and trying to get after it – skating, and once they jumped over the boards, they wanted to make a difference. I kind of liked that about him in Training Camp and was thinking this is why we drafted him where we did, and why we moved up to get him. Maybe his scoring wasn't there, but the other things were. What's really interesting about him is the consistency of his tenacity. It's not one period a game, or one game every couple of weeks, its every night. That's just an incredible skill and an incredible asset to have. His motor is running 24/7 and that's one of the reasons we like him. Is he going to score like he did at the World Juniors, and have that type of success as an NHLer? That's pretty hard to have happen. Just the fact he's where he is right now, that excites us to have him as a Kings prospect."
All attention now turns to our annual rankings of the top LA Kings prospects. More than 20 players will be profiled, beginning with the first article, focused on a handful of Honorable Mentions. If you'd like to catch up from last year, click here.
RELATED CONTENT: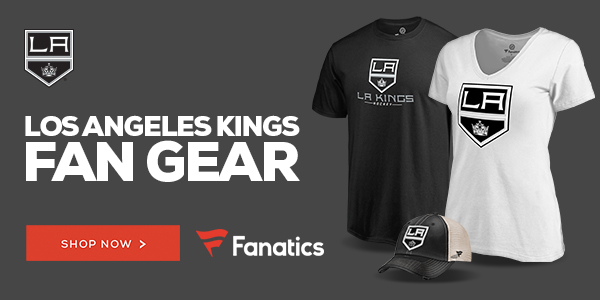 Note to webmasters/reporters: When recapping news or interviews from this site please remember to include a link to www.MayorsManor.com