Every year, right after Christmas, a group from the Kings management team heads to the World Junior Championships. Widely celebrated as one of the premier tournaments in all of hockey, the contingent going can vary widely from year to year, both in size and distance traveled. On one hand they were a bit lucky last year, as the event was held in Vancouver. That was a little closer to home than this year's WJC action that took place in the Czech Republic.
Despite being thousands of miles and multiple time zones away from Los Angeles, there has never been a WJC with more importance to the organization than the one just concluded. So it was no surprise that the Kings sent a larger than usual contingent to watch all nine of their prospects – a new franchise record and believed to tie the modern WJC record for one NHL team – over in Europe. Among the pack of GM Rob Blake's key lieutenants present was Director of Player Personnel, Nelson Emerson.
Fresh back to North America, Emerson wasted no time checking in with MayorsManor to share his thoughts on each of the nine. We'll break this into a series of articles, starting with the pair of forwards representing Team USA – Alex Turcotte and Arthur Kaliyev.
Both players were drafted last June and this was their first WJC. As we discussed on the most recent Kings of the Podcast episode, neither player was used in their typical role going in. And, no doubt, debates will rage on about the usage of both Kings prospects on the team. Even so, there was plenty to like from Emerson's perspective…
On Kaliyev once again showing off his offensive skills:
"The kid got me out of my seat two or three times at the tournament with those goals, especially with that cross-ice one-timer. You're just sitting there waiting for it. If the puck can get to him, you know he's going to put it in. You're watching and then all the sudden, boom, there's a pass over. And he gets it away so quick. It's quite remarkable to see. He's such an elite talent. That was really exciting. We know he probably wishes he would have played more and had a different role. You know what, though? When he got the opportunity, it was like holy cow – it was lights out, this kid has it. He has an ability that we haven't seen in a while. We were excited that he showed that when given the chance."
On people sleeping on Kaliyev's passing ability
"It's kind of interesting. When you look at guys who are noted as only scorers – you can go back to Luc Robitaille, and I played with Brett Hull. Everyone talks about these are some of the best scorers in the history of the game, then everybody forgets how great they are at passing the puck. Brett Hull could pass, and that's all he would want to do in practice. Steven Stamkos is the same way. You think of him as a goal scorer, but these guys can pass. That's where Arty fits in too; he's just like those guys. They score goals because they get the game and they understand how it works. They get themselves to the right spots, so it's not that surprising they can pass and make plays too. They're offensive players who understand how the game works, so it shouldn't be such a surprise.
LINKS: Our recent interviews with Kaliyev and Turctte from Team USA camp
On Turcotte at the tournament:
"Obviously, he's a player with a lot of pride. He was probably hoping he was going to have a major role on that team. But, from what we watched, when he got on the ice he did some of the things we were looking for – the boxes we wanted checked when we drafted him. We wanted him to be competitive, we wanted him to work, we wanted him to get after pucks, and we wanted him to try his ass off. He did that. In the times when he was put on the ice, he was trying as hard as he could. He was working, trying to get under sticks, and was in battles. The tournament went the way it went, but those things still happened when he was on the ice. Those are positives that we did watch."
On our recent conversation with Wisconsin coach Tony Granato and his comments about the extreme pressure Turcotte puts on himself…
"We're lucky Tony is there because he's probably seen players that have gone through this. The kid puts so much pressure on himself. He wants to be a winner, he wants to be successful, he wants to be a leader – things like that. Sometimes it's hard. College hockey is hard for an 18 or 19-year-old; it's hard for a freshman. World Juniors – like you always say, and you're right about it – it's a 19-year-old tournament. The kids think, 'I'm going to go there and it's going to be… I'm going to do there and do this thing and that thing.' Sometimes it doesn't happen that way. It's OK that Turc might get, like – it's OK that's he's so competitive and he'll put pressure on himself. That's what we liked when we drafted him. Obviously, now that he's back, we'll watch it because we don't want it to hurt him, mentally. But, hey, I think you'd want that in a player versus not ever seeing something like that at all."
Next in the series, we'll share comments from Emerson on Akil Thomas, Aidan Dudas, Tobias Bjornfot, Sammy Fagemo, Kim Nousiainen, and Lukas Parik. We opted not to discuss Rasmus Kupari much, as he was injured in the first game.
NOTE: If you missed our conversation with Granato, there is a link below for your reference. We encourage you to go out of your way to check it out. He offered some fantastic insight on a wide variety of topics, including his relationship with Turcotte.
RELATED CONTENT: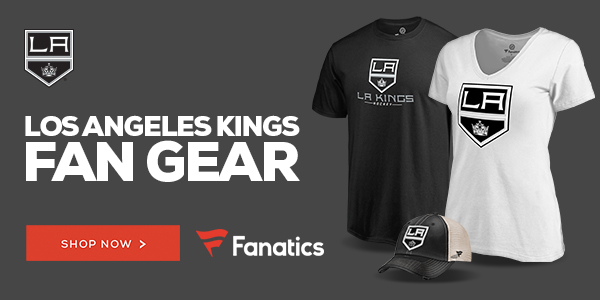 Note to webmasters/reporters: When recapping news or interviews from this site please remember to include a link to www.MayorsManor.com