Yesterday, we published part one of our chat with Nelson Emerson, who serves as the LA Kings Director of Player Personnel. He was part of a management contingent who went over to the Czech Republic for this year's World Junior Championship – where nine of the organization's prospects were competing.
WJC Post-Mortem: Nelson Emerson Talks Turcotte, Kaliyev LINK
In part one, we discussed Team USA forwards Alex Turcotte and Arthur Kaliyev. Next up, we'll look at gold medal winning forwards Akil Thomas and Aidan Dudas of Team Canada. Then, in the final installment, we'll share Emerson's thoughts on several of their European prospects at the WJC, including Samuel Fagemo (who led the tournament in goals and points), Tobias Bjornfot, and Kim Nousiainen.
Emerson on Dudas:
"I think Mark Hunter and Dale Hunter, from the summertime on, wanted this kid on their team and you could tell. He's undersized and he's not a first rounder or anything. He was picked where he was, but they saw something in him and they said, 'This kid can help us win.' When you're putting together teams, it's players like that that help you win gold medals or championships. So they saw something in him in the summertime that they could grab him and put him in a position on their roster and Aidan would help that team win. Guess what happened? He did. He played on the third line in a checking role, getting under people's skin, he's going against the biggest guys, he's tenacious as heck, and he ends up being successful. The Hunters saw that and we saw that when we drafted him – and now we've signed him too. He played to his abilities and exactly how we would want. We were pretty excited for him."
For Thomas, it's been a wild ride over the past week. He's gone from largely playing fourth line minutes at the WJC to an overnight hero after scoring the game winning goal for Canada. Videos of his mom flying up from Atlanta to surprise him at the airport when he returned home from Europe basically went viral a few days ago. Then, last night, Thomas and several of his WJC teammates were honored in Toronto prior to last night's Maple Leafs game.
Akil Thomas helps drop the ceremonial puck at the Leafs/Jets game #LAKings #GoKingsGo pic.twitter.com/PJCYHYcjbk

— Eric (@Kingsgifs) January 9, 2020
Emerson on Thomas:
"We were encouraged by the fact the he hung in there, in a role that he wasn't sure he would be in when the tournament started. The team that wins gets players to play in those roles and do it successfully. He's an exceptional player that scores 100 points in the OHL and he's playing on one of Team Canada's lower lines. He did that and that's why we were excited by the fact that he hung in there when the opportunity came; he took advantage of it. What we saw at the tournament was that he was killing penalties and blocking shots, and he was successful in that role. He's like Aidan, though. He's a player that looked like [the Hunters and Team Canada] had their eye on him from the beginning, back in the summertime, and it looked like they had a spot for him on their team. That's what we liked – they had a spot for him and they were excited about him being in that group."
On the golden goal:
"You know what; they had enough trust in him to have him on the ice at that time. He has the skill to make a move like that, he has the skating ability to find a puck like that, and he has the hands to make that move to his backhand. For a player, what a great experience and what a great goal he scored. That's going to be with him the rest of his life. It was very exciting to watch what was happening at the Toronto airport when the kids were coming back and stuff. Akil's going to have that forever, so it's pretty cool."
Side note on Thomas: His fully charged week continued, as he was traded by his OHL team, going from Niagara to Peterborough. The former was clearly in "sell now" mode, as they moved out several of their top players. Thomas leaves the organization with the third most points in franchise history. And, he now joins a Peterborough team in the thick of a playoff race – one they hope will lead to a long playoff run, maybe even a Memorial Cup. As we noted earlier in the season on Kings of the Podcast, Thomas had a No Trade Clause and was able to control his destiny. Several of the OHL's top teams were in pursuit, but as of a few days ago it became obvious where he would be landing.
OHL Trade Deadline updates on LA Kings prospects:

– Have strong impression Akil Thomas is Peterborough bound (even though London/Ottawa still pushing). Likely to play final game in Niagara Thurs nt, then dealt.

– Markus Phillips looks to be landing in London, as noted yesterday

— John Hoven | The Mayor (@mayorNHL) January 7, 2020
Dudas photo by Andrea Cardin/HHOF-IIHF Images
RELATED CONTENT: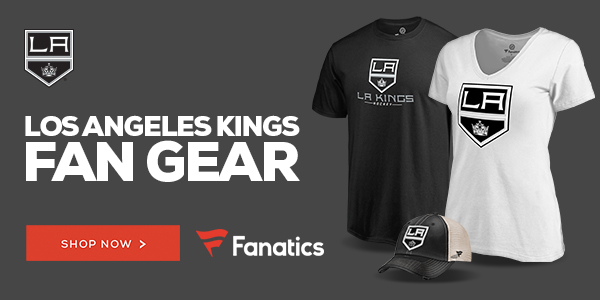 Note to webmasters/reporters: When recapping news or interviews from this site please remember to include a link to www.MayorsManor.com