We hear that all of our loyal readers are bored these days. They've caught up on all their Netflix shows and are ready to get after some hockey related reading. So, here we are. Like your favorite pair of jeans or a cozy blanket. We're back with the latest round of prospect reports.
In all seriousness, we appreciate your patience, as it's been a while since the last article in this series was published. It isn't lost on us how important these rankings have become over the past decade. Without hyperbole, many view this as the definitive guide to the team's draft picks and next wave of young players. As in past years, we've gone through this process in painstaking detail to ensure these reports are unmatched in quality and content. Quite simply, nobody outside the Kings organization talks to more coaches, scouts, and General Managers about LA's top prospects on a regular basis than MayorsManor team. Endless hours go into evaluating players and preparing our write-ups – including debating info with a myriad of well-respected hockey people, along with our key sources inside the Kings organization – before the final list is completed.
Below are links to previous articles in the 2020 series, as well as two all new reports.
Goalie Depth Chart for Kings Organization
Honorable Mentions – Mikey Eyssimont, Jacob Moverare, Jordan Spence, and more
2020 LA KINGS MIDSEASON PROSPECT RANKINGS
15. Kim Nousiainen
14. Cole Hults
13. Sean Durzi
12. Aidan Dudas
11. Samuel Fagemo
10. JARET ANDERSON-DOLAN: Forward, Ontario Reign (2nd round pick in 2017, WHL)
Last Season: 20 goals, 23 assists, plus-9, 15 PIM in 32 games played (WHL)
This Season: 8 goals, 20 assists, minus-3, 31 PIM in 53 games played (AHL)
The Kings envision Anderson-Dolan as a versatile centerman, a depth player with off-the-charts intangibles, that oozes leadership qualities. As we've often said over the past few years, he's somebody who will eventually wear a letter in Los Angeles. At this point, Jarret Stoll is a strong comparable – which is really the ultimate compliment to a player like JAD.
After spending the past few seasons singing his praises, having Anderson-Dolan at No. 10 on this year's list is not a reflection of anything he has done wrong. It's merely another measure of just how far the Kings pipeline has come over the past 18 months. The team's future looks extremely bright and JAD is one of those players who should be part of the next wave of core players for many years to come.
Before we move on here, it's important to note, you can't just 'play all the kids' and expect them to develop into contenders several years down the road. It doesn't work that way. NHL history is littered with talented young players and/or teams who never get better. That's the challenge, and there is no magical formula of when the time is right, nor what the right mix is of rookies to veterans, etc.
When looking at player maturation, we'll take two opposite ends of the spectrum: Kyle Clifford and Slava Voynov. The former was rushed into service before his 20th birthday. Drafted in June 2009, he spent the entire 2010-11 season in the NHL and never looked back. Conversely, Voynov was selected at the 2008 NHL Draft and spent three full seasons in the AHL before being called up for good during his fourth professional year. He was 22 years old when Jack Johnson was traded to make a full-time roster spot for him in LA.
Could Clifford have benefited from some development time in the AHL, as he transitioned from life in the OHL to being a professional hockey player? There is some merit to that line of thinking, even though Clifford was good enough in his role, and especially because it was something the Kings needed at the time. In the end, the organization likely did him a disservice in terms of developing him to his potential. However, they won two Cups because of it and they needed him to do it, so all parties would likely do the same thing all over again if given the chance.
Why is this relevant to today? Because it's important to understand where the Kings are on their development curve (or think of it as their 'Contending for a Cup' curve). Certain players will be rushed to the NHL to fill a role. Others will be afforded the time to marinate. Further, bridge players often have a spot early in the curve. Occasionally, these players (for example, Ben Hutton this season) are signed to short-term deals to buy time until some of the younger talent in the pipeline is ready. On the offense side of the puck, the Kings 2019-20 roster had a few guys who were placeholders. They were there to allow guys like Anderson-Dolan the time needed to develop properly. He's ready for the NHL and he's good enough for the NHL right now, therefore they'll eventually create a spot for him to be up with the big club.
Until then, JAD has the opportunity to develop into the best version of himself. In the NHL, he's targeted to be a third line center. Yet, in the AHL, he's getting more minutes, playing on the power play, etc. Back to Stoll, why was he so effective in the 3C role during LA's glory years? In part, because he had played higher up the lineup in years prior and developed other areas of his game. Down in the AHL, Anderson-Dolan has been enhancing his skill level, his ability to make plays under duress, his puck-handling, holding and handling the puck in areas he likely wouldn't be able to do at the next level. He's adding to the attributes that he's not necessarily going to use at the next level in a primary way, but he will in a secondary way.
Currently, you're seeing it on the Kings top line. When the Kings are ready to compete for a Stanley Cup again, Alex Iafallo is expected to be on the third line. For now, having him skate on Anze Kopitar's line is not a negative; it simply means LA isn't good enough at the moment. It's certainly not hurting him. Iafallo is playing a role he shouldn't be playing, yet he's developing and will be a better version of himself when he eventually slides down into the role he's better suited for.
One thing is certain, though, Ontario coach Mike Stothers had no problem playing JAD big minutes this past season.
"He is a high energy guy; he loves the workload," Stothers told MayorsManor right before the AHL season came to a halt. "My expectations [didn't line up with] other people's expectations coming into this season – that he was probably going to be way up in the scoring and league standings in points, I never thought that. He was what I expected, and it wasn't easy, and he struggled early. But because he's worked hard and put the time in, he's a pretty versatile guy. We've used him in all situations. This guy is becoming as complete of a player that you can ask for and still, he has a long way to go growth-wise. I feel comfortable putting JAD in any situation in any matchup and going up against any centerman."
One topic that comes up over and over when discussing the organization's depth at center, is which players belong in the middle and who is most likely to be moved over to wing at some point.
"I'm still not convinced that he's a centerman," Stothers noted. "I'm not saying he is and I'm not saying he isn't. I'm saying there's a guy who could be Trevor Lewis or Jeff Carter as a center/winger. I'm not saying he's those guys, but that's a pretty valuable guy to have on your team that can play center and wing. Look how valuable Lewis and Carter were to those Cup teams and that's what I see. I think JAD is smart enough and worked hard enough that he can adapt to whatever position you put him in… I love the kid."
Strengths: Determination, detail, leadership
Needs to work on: Face-off percentage, balancing offense and defensive play
Outlook for 2020-21 season and beyond: The current plan calls for JAD to be with the Kings for the 2020-21 season. While he might be caught in an initial numbers crunch on Opening Night that forces him to start the season in Ontario, he should be up quickly as the roster sorts itself out over the first few weeks of the NHL season. He will most likely center the Kings third or fourth line and not see much power play time next season.
Get to Know the Player: Listen to JAD's guest spot on Kings of the Podcast. It was a fun chat.
9. AKIL THOMAS: Forward, Peterborough Petes (2nd round pick in 2018, OHL)
Last Season: 38 goals, 64 assists, plus-42, 40 PIM in 63 games played (OHL)
This Season: 24 goals, 60 assists, plus-19, 56 PIM in 49 games played (OHL)
Let's jump right into where things left off with Anderson-Dolan above. In Thomas, the Kings have another one of those players who currently plays center, but may not stay there in the NHL. In fact, we project Thomas as a winger for his career in Los Angeles. Here's why: assume two of the top three center spots will come from Anze Kopitar, Alex Turcotte, and Gabe Vilardi. Thus, one of Turcotte/Vilardi be moving to wing. Sure, they could they could put JAD at 4C to open up the 3C spot for Thomas, but the latter's offensive skills suggest he's a top-six player. So, wing it is.
For the pro Thomas crowd, there is another option. Both Vilardi and Turcotte could be moved to wing, leaving the 2C open. Is it possible? Sure. Is it likely? Not very.
Regardless of position, Thomas is a supremely talented forward. It's really unfortunate that his final season of junior hockey was cut short this year with the OHL shut down. When he was traded by the Niagara IceDogs in January, Thomas ended up as the with the third most points in franchise history (96 G, 179 A, 275 points). The following month, he scored his 300th career point and 200th career assist with Peterborough. One of the lingering issues from the OHL Trade Deadline, was how the deal went down. London was also interested in acquiring Thomas' services. However, he had a No Trade Clause and waived it to go to Peterborough instead. London is a team ran by the Hunter Bros., the same duo who orchestrated Team Canada to a gold medal at the most recent World Junior Championships. Despite being best remembered – and widely celebrated in the weeks after – for scoring Canada's golden goal, many wondered if Thomas have some lingering disappointment with how he was used at the tournament a few months prior. He definitely had a reduced role, with his playing time far less than most people expected going in. In the end, did Thomas make the right call going to Peterborough instead of London? It's one of the sports questions that will never truly be answered.
One thing that can't be debated is how fascinating Thomas is off the ice. In addition to his captivating stats and style of play on the ice, he's at an elite level during any conversation you have with him. We've said it countless times over the past few years, there isn't a more fascinating prospect to speak with in the entire Kings pipeline. By now, most know the story of him calling Steve Montador's family asking for permission to continue wearing No. 44 in Peterborough; a number the Petes had previously retired. Yet, there's so much more ground to cover with the former second round draft pick. He has a clothing line, a tattoo to honor a childhood friend, a podcast, played 28 minutes on defense this season when his team was short on the blueline, lived in a number of different places growing up (including Florida), and he's even learning Spanish during his time in quarantine. No matter how many times we chat with him, we always find out something new and interesting.
LA Kings prospects included / honored in multiple categories…

Akil Thomas – Smartest Player

Aidan Dudas – Best Puck Handler

Jacob Ingham – Best Puck Handling Goalie, Best Shootout Goalie

Arthur Kaliyev – Most Dangerous in the Goal Area, Hardest Shot, Best Shot https://t.co/GZxYHCu3NP

— John Hoven | The Mayor (@mayorNHL) March 26, 2020
From a production standpoint, Thomas is equally skilled as a playmaker and a finisher. As reported in one of our previous scouting reports – "He is an incredibly cerebral player who can stickhandle his way out of any jam. The thing is, Thomas knows where to carry the puck and is one of the better players in major junior at exploiting open ice with more than just speed."
Next season will be a pivotal year in Thomas' career. His compete level will be challenged by Ontario coach Mike Stothers. To be clear, he was a top 5 scorer in the OHL, so he's clearly supremely talented. Yet, he will need to compete at a higher level as a pro player. His willingness to consistently compete at an exceptional level has been questioned in the past. Thomas isn't unique in this area, many players have been able to survive on talent alone in junior hockey. We can't avoid the elephant in the room, though. In talking to scouts, his compete level is why he slipped to the second round and it's why he didn't get more power play time at the WJC. If you don't like the way he was used by Team Canada, part of that is on the Hunters. Part of it is on the player too.
He's also not physically strong enough yet to deal with opposing centers in the AHL. Those strength and compete issues will manifest themselves much more at this stage in his career. Scouts and people in Player Development roles can talk to a young player about compete, but showing him in the AHL on a nightly basis will be an eye opener. By his own admission, Thomas already experienced a bit of this over the past few summers in LA. By the time he returned for his second Development Camp and Rookie Tournament in 2019, he was in better shape and was more assertive during game action. The American League can humble a player very quickly, so how he reacts to adversity going forward will determine where he ultimately slots in with the Kings. Given his past performance and adjustments, we remain confident Thomas will reach his full potential as a top-six forward in the NHL.
Strengths: Sense, shot, and quickness
Needs to work on: Strength and compete
Outlook for 2020-21 season and beyond: Thomas is targeted to spend next season with AHL Ontario. After an adjustment period that will most likely last a few months, expect him to be a key contributor to the Reign offense in the second half of the season. We project Thomas to arrive in the NHL sometime during the 2021-22 season. Depending what the Kings roster looks like at that point, he will most likely come in as a winger.
Get to Know the Player: Check out Five Questions with Akil Thomas
Next up, we'll be turning to the blueline as we continue to wind our way up the Top 10 Rankings. Be on the lookout for those scouting reports soon.
RELATED CONTENT:
LA Kings 2019 Midseason Prospect Rankings: The Top Two Players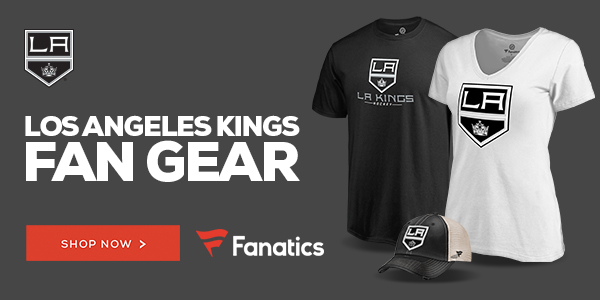 Note to webmasters/reporters: When recapping news or interviews from this site please remember to include a link to www.MayorsManor.com