Earlier today, we posted our latest interview with Kings prospect Alex Turcotte, as he prepares for the World Junior Championships. Now it's time to shine a light on another selection from the top of LA's 2019 Draft class – and Turcotte's likely linemate with Team USA – forward Arthur Kaliyev.
Few players will reach the Christmas break with as much momentum as Kaliyev. Sure, much has already been made of his impressive year in the OHL last season, where he posted 51 goals and 102 points. Somehow, he's managed to top that pace over the past few months, notching 31 goals and 31 assists in Hamilton's first 33 games.
Just think about that for a minute… https://t.co/2PfM8FRuNP

— John Hoven | The Mayor (@mayorNHL) December 17, 2019
Unlike Turcotte, though, Kaliyev isn't a product of USA Hockey's National Team Development Program, so he likely isn't in as comfortable of surroundings this week. Plus, with a final round of camp cuts still to come — and until he sees his name on the official World Junior roster — there's almost surely more than a few nerves flying around.
As Kaliyev and an American crew of NHL hopefuls wrapped up their final day of WJC practice stateside, we caught up with the 18-year-old sniper via phone…
MM: Were you given any sort of a defined role by Team USA coaches or other officials coming into this camp and/or what expectations did you have, if any?
There are a lot of great players here. Over these first couple of days, I think they want to sort things out and then I guess we'll see when we get closer to the tournament. The coaches have been speaking mostly to the team, rather than individually. I'm just trying to play hard myself and play well in all three zones.
MM: Are you having any separation anxiety yet? Your linemate, Jan Janik, left Hamilton a few days before you to head to Europe for his own pre-tournament camp. We know how close you guys are.
Yeah, it's pretty cool he'll be with the Czech Republic. I'm just trying to get some chemistry going with my linemates here. I think it'll be a great experience playing with Team USA and seeing him on the other national team.
MM: How much time have you spent looking over the rosters for other countries, maybe trying to size up some of the teams you'll be facing?
I just looked at Canada's roster once and that's all. I haven't checked out the other nations yet.
MM: Any thoughts on playing Canada in Game 1 of the tournament on December 26?
I think it's going to be fun. Everyone will be watching that one. It's going to be really competitive for both of our teams to try and win that first game. We don't have much time to warmup, so we have to be ready right off the get go.
MM: Have you made any adjustments in your game since attending the Summer Showcase with Team USA in August?
I'm just trying to play a lot harder and be more focused in the defensive zone and neutral zone. I'm trying to play great all around, not just trying to score and get points.
MM: Are any family members or friends going over to the Czech Republic to cheer you on?
I think just my parents will be going. It's a little far away.
MM: Previously, you told me you wanted to wear No. 34 with the Kings…
Caught up with @Arthur_Kaliyev at USA WJC camp (full interview coming up on MM). Asked if he saw @KaleClague would be wearing 'his' 34?

"I saw. He made the team faster than me. He can wear it and then we'll see what happens when I make the team. Hopefully I can get it from him."

— John Hoven | The Mayor (@mayorNHL) December 17, 2019
MM: Now the Kings could have as many as eight other prospects at the WJC…
I'll just be playing against them and try my best against forwards or defensemen from the organization. We're not friends in this tournament, so we're playing against each other like we don't know each other.
MM: Obviously, the bigger focus is on getting wins for Team USA. However, is there anything you need to do, individually speaking, to get the Arty Party going at the World Juniors?
Be ready and get some chemistry with my linemates, whoever I play with. I also need to work hard every single shift and not take any time off on a shift. I need to play hard every game and I think we'll be good.
Picture courtesy of USA Hockey
RELATED CONTENT: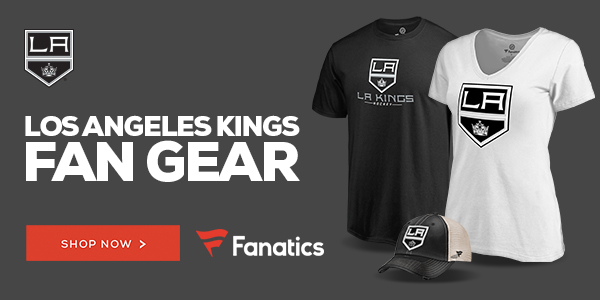 Note to webmasters/reporters: When recapping news or interviews from this site please remember to include a link to www.MayorsManor.com