Stop whatever you're doing. Take a deep breath and see if you can feel it.
That excitement in the air is because in just about a week, the greatest hockey tournament on the planet – the World Junior Championship – gets underway. There truly is nothing like seeing all of the best under-20 players in the world competing in a two-week event. And if you've been listening to Kings of the Podcast, you already know Canada-USA and Sweden-Finland are set to kick things off on Day 1. That's simply ridiculous.
In advance of Team USA heading overseas for the WJC, we had a chance to catch up with a pair of Kings prospects by phone today after they wrapped up their final practice stateside. One of those chats was with LA Kings 2019 first round selection, Alex Turcotte. Here's what he had to say…
MM: What was more nerve-wracking: the NHL Draft, day one of Kings Development Camp, day one of the WJC Summer Showcase camp, or day one of this camp?
By far, the Draft. With that one, you don't know what is going to happen, so it makes you more nervous than the various camps you just mentioned. With this camp here, you're just playing hockey, doing your own thing and playing your game. It's a lot better than waiting around to see where you're going to get picked.
MM: Overall, how do you feel your season has been going in Wisconsin? And does it seem like a weight is off your shoulders now that your Draft year is behind you?
This season has definitely had a lot of ups and downs. As a team, we're not doing as well as we want to be doing – especially me. I don't think I'm playing as well as I want to be playing. Just being here at the World Juniors, it's a good refresh and a good restart. I'm really excited. Sure, it's nice knowing that I don't have to worry about getting drafted anymore, but at the same time, I'm self-motivated and put a ton of pressure on myself to perform, not matter what. Getting drafted is cool, but my goal is to play in the NHL as soon as possible. You have to keep getting better and keep performing. If you don't then it's going to take longer, obviously. So, again, there have been a lot of ups and downs; but I think that's expected being an 18-year-old in college.
MM: Building on that, is there anything specific you haven't liked about your game, have you adjusted your game in any way since the summer, and what has coach Tony Granato had to say about your play thus far?
I think I'm just putting a lot of pressure on myself. Which is good – you need that to get better and keep yourself motivated. At the same time, you don't want it to become detrimental. I'm learning how to use that as pure motivation and not let it get in my head too much. That takes time to learn. As for Tony, he's helped me out a lot with that. We've talked about it a lot – he's reminded me about the importance of having a good attitude when things aren't going your way and fighting through adversity. So, I think that's something I've learned pretty well. I'm pretty confident that's something I've learned over the first half of the season. It's hard; I know you're not going to play great every game. However, there are some games where I think I've played really well, making a lot of things happen, but I just can't get on the scoresheet sometimes. Not letting that discourage you is important. You have to stick with it. I think if you do that, and stick with it, the points will roll in. You just can't let it get into your head too much.
MM: When you're coming up ice next week, you look to your left and right, who do you give the puck to – Caufield or Kaliyev?
Honestly, I think it's a pretty easy answer (laughter). They have to take one of them away. Whichever one is open, you have to give it to them. It's not too hard to do that. You just pick your head up and make a good pass. You can count on them to score more times than not. They're both great goal scorers and they're really easy to play with. I can easily say, they're the two best goal scorers from our Draft class.
MM: We're trying to break Kaliyev of his New York Mets addiction, so has Arty been spotted wearing a Dodgers hat this week?
I haven't seen him wear any of that stuff yet. He hasn't been wearing any hats. I think he just got a haircut. He's looking good and clean.
MM: Does your routine or diet change in preparation for a short tournament, or is it basically the same as your regular season regiment? And how are you going to survive without Chipotle over there in the Czech Republic?
BREAKING NEWS:@Turcotte__71 just told me…

"We have a Chipotle at college, in Madison. But you kind of get sick of it. I know I said I loved it over the summer, but honestly I haven't eaten it a lot this year. I'm kind of done with it."

(Full pre-WJC interview coming to MM)

— John Hoven | The Mayor (@mayorNHL) December 17, 2019
I think I've always been pretty healthy and have tried to take care of my body – stretching, eating the right things, and putting the right things in my body. I think the biggest things for tournaments like these are to get as much rest as you can and always being hydrated with water and electrolytes. That's what's really helped me when I've gone overseas for trips like this in the past. Getting as much sleep as you can is critical because it's a big adjustment when you go over there. Once the tournament starts, it's super hectic. You're playing something like seven games in 10 days, or something like that. That's definitely not easy on your body. For me personally, staying hydrated, eating the right things, and getting a lot of rest helps the most.
MM: Besides the usual items, like clothes and a toothbrush, what's the one thing you didn't want to forget when you were packing for Europe?
Deodorant (lots of laughter)
MM: Any thoughts about facing Canada right out of the gate in Game 1 of the tournament?
If I'm lucky enough to make the team and be there, I'm really excited to play them. It's a huge challenge, but it's going to be great. It's definitely the biggest rivalry in hockey, so to go against them will be insane. It will be a lot of fun, though. We played them at the Summer Showcase, so we kind of know – not everything about each other, but we're familiar with them. I've played them in international tournaments before, so I don't think it will be anything more than that. I've played against them enough to know to stay calm, just play my game, and try to have fun. It's definitely a moment that you can look back at later in life and think, 'That was pretty cool.'
Picture courtesy of USA Hockey
RELATED CONTENT:
Dev Camp: Chatting Up Turcotte, Kaliyev, Other Kings Prospects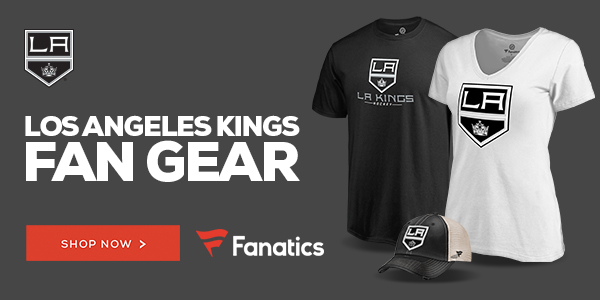 Note to webmasters/reporters: When recapping news or interviews from this site please remember to include a link to www.MayorsManor.com