If you're interested in a free pair of tickets to an LA Kings home game this season, Mercury Insurance is willing to provide you with an early Christmas present. Between now and December 8th, their "Get a Quote, Get a Pair of Tickets" promotion is truly as simple as it sounds.
Fans who complete an online Mercury auto insurance quote at MercuryInsurance.com/Kings will be sent a code redeemable for two tickets to an upcoming game at game. Easy, right?
"Mercury has been saving California consumers money on insurance for more than 55 years," said Erik Thompson, VP of Advertising and PR for Mercury – one of California's leading providers of auto and homeowners insurance.
"We're so sure we can save LA Kings and Anaheim Ducks fans money on their home and auto insurance that we're willing to give them a pair of tickets just for giving us a look," he continued. "Fans can't lose, because chances are they'll save a lot of money on insurance, and they'll get to see their favorite team too."
If you noticed he also mentioned the Ducks there, it's for good reason. Not only is Mercury running a similar promotion for games at the Honda Center — Ducks fans simply need to visit MercuryInsurance.com/Ducks before the same December 8th deadline, it's the same process described above — they're hoping to drum up some action between the two rivals. Mercury wants to see which fanbase can win the most free tickets by requesting the most quotes. So, if you want free tickets AND you want to support whichever team you cheer for, click the appropriate link below and get started now.
KINGS TICKETS MercuryInsurance.com/Kings
DUCKS TICKETS MercuryInsurance.com/Ducks
Promotion ends December 8, 2019.
NOTE: This is not a MayorsManor promotion. All questions should be directed to Mercury.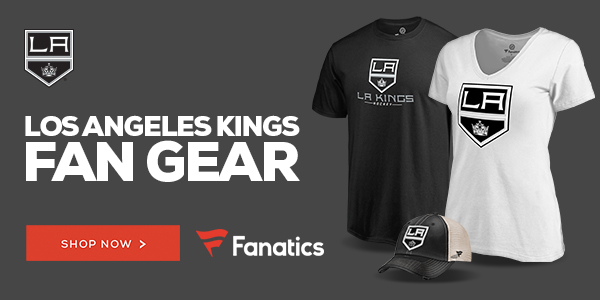 Note to webmasters/reporters: When recapping news or interviews from this site please remember to include a link to www.MayorsManor.com