Not many prospects have to wait more than seven years between hearing their name called at the NHL Draft and scoring their first goal in the world's top league. Such is the story of Nikolai Prokhorkin, one of a long and winding road, unlike nearly any other player in recent memory. Following the Kings selecting him in the fourth round of the 2012 NHL Draft, the 6-foot-3 forward had a brief stay in AHL Manchester a few months later. Yet, after just an eight game stint in North America, Prokhorkin returned to Russia for seven seasons – picking up a KHL Championship and Olympic gold along the way.
After signing a one-year contract with Los Angeles over the summer, he's had many eyes on him, with teammates, fans, and management wondering just what he can offer to a team in transition. Four games with the Ontario Reign netted two assists, offering few answers about his future with the organization. Now five games into his NHL call-up, he recently scored his first NHL goal and appears to be gaining the trust of coach Todd McLellan.
Recently, we caught up with the talented Russian center, looking for some insight into what his journey has been like…
From the time you returned to Russia in 2012, until signing with the Kings earlier this year, how often did you think about or dream about coming back to North America and chasing your NHL dream again?
"I had been thinking of it only when my KHL contracts were coming to an end. And I had to think of future. Guys from the Kings were always in touch with me when my contract with SKA and CSKA were set to expire. When I was in Salavat Yulaev and my contract was to expire, nobody talked to me. I met with Mike Futa several times when he traveled to Saint Petersburg. He always asked me on how I was doing, what my mindset was, and was curious about what I was going to do next. However, because my contract would always have time remaining on it, I was telling him: 'Just wait'. Why should I let that thought of North America fill my head? I tried to stay away from that, wanting to give all my attention to my present team."
From all indications, the Kings never really seemed to lose interest in bringing you back over… Besides the fact your KHL contract was up this past spring, what was it that made you feel now was the time to come back?
"I felt I needed to grow as a player. I felt I needed to go further. Years before, I didn't feel myself ready to go to the NHL. And I also had some business to do in Russia. I wanted to establish myself as a player so everyone would know overseas who Prokhorkin is. Lately, they really knew. Yeah, it took a long time for me to establish myself, but it's OK, there's nothing wrong with that. I won the Gagarin Cup [ed. note: KHL Championship]. I got a chance to play at the Olympics and luckily I won it. But my main goal was to play a good season before I left Russia for the United States. I wanted to score a good amount of points, to become a leader in my team, to be on the first unit. SKA helped me with that. Not that I was just given that place, I battled for it and earned it. Thus, I did all I wanted to accomplish. When my last contract expired, I felt I was ready to go to the NHL. I felt I was ready to make that next step."
What type of conversations did you have with Kings Management, either during contract negotiations or over the summer, regarding what the plan was for you? Meaning, did you expect to play center, did you expect to spend a little time in the AHL before coming to the NHL, did you expect to play on the third line, did you expect to play with Ilya Kovalchuk? Did you have any expectations at all when coming into camp?
"Before I signed with the Kings I once talked to Rob Blake and Mike Futa on FaceTime. Only once, because it was difficult for me to speak English. It was much more difficult than now because I live in the USA and practice my English all the time. Basically, we discussed their interest in me. They explained that I have a great chance to make the NHL team. And that's all. My agent talked to the LA Kings management group a lot. After those talks, he just communicated all of the things discussed to me. I tried to stay away from a lot of those talks. Sure, I told my agent that I want to play at center. It's my priority, because I never played at the wing. And, yes, my agent communicated that to them. Kings management said they see me on the third line. Maybe even on the second one. Actually, it's not like I was asking for some spot. I just want to play, on any line. If it's the fourth line, I'm fine with it. Just give me an opportunity. I want my team to succeed, to win any given game. I want to be useful, to bring something to the team's successes."
What has the overall experience been like thus far? Were there things that you found easier or more difficult than you expected?
"It wasn't like something was easy for me or really, really hard. I was ready to get in. I knew where I wanted to go. If I came over alone, and was trying to become a member of an NHL team, it would be quite hard and difficult – in every area, from communication, and all the way to things like food. However, I came with my family, with my beautiful daughters, and they make my life so much better and easier. They help me relax and refocus every day. When I come home, they always meet me with smiles on their faces. I can talk to them in Russian, so we don't have any communication deficit.
"One thing was really difficult, though – finding an apartment. But I knew it would be like that. Viktor Tikhonov, who used to live in San Jose, helped me a lot with that and several other things. Ilya Kovalchuk also helped me. Tikhonov even helped with things like choosing a cellphone provider, so it would work everywhere. He also helped me with my navigation, so I could be at the practices on time, to choose a bank, a credit card, many things. For all of the support, I really want to thank Viktor very much.
"On the hockey side of your question, it wasn't hard for me. It wasn't easy either. That's my job, though. I play hockey all my life. What could be super hard for me? One coach has one scheme, the other has another. You participate in a couple of practices and you adjust, you understand what and why you have to do. Furthermore, from the very first practice, I've met with our coaches every day, and they explain to me all that I need to know, especially with the help of video. Sure, when the coach explains something to the entire team at practice, and explains it very fast, I don't always understand all of the things he says. Basically, I look at the pictures he's drawn, knowing and understanding the system helps me a lot. When I first arrived, I knew some drills and I knew what to do. Even if I didn't know, coaches usually helped me. Even without the drawings of what scheme to do, I know what they are expecting. From my first trip here, I knew what to expect from life away from the rink. I didn't have any culture shock this time, like I had years before. It's not like I traveled to a different planet. I watched a lot of YouTube videos on LA. I knew a lot when I came in. I was really ready."
While you were in the AHL, what type of discussions did you have with Blake or McLellan about what they would like you to do, or needed you to do, in order to get called up and make your NHL debut?
"Nobody really said anything concrete to improve or to work on. I knew I had to think faster, because in North America the pace is higher and there are a lot of shots taken. In Russian hockey we have some habits you can't just remove. You want to hold a puck, you want to make a scoring chance better with maybe an odd pass, or you want to be fancy at times. Not just shooting the puck to shoot, but to dangle a bit, to show some technique, to fool someone with a pause. All those things are with me. And they will never go away because I'm Russian and it comes from growing up in Russian hockey. But I'm adjusting."
[ED. NOTE: This article was prepared by Igor Eronko, who has received the KHL's Best Journalist Award, is a KHL TV sideline reporter, and covers hockey for Sport-Express in Russia. MayorsManor would like to extend a very special thank you to Igor for his assistance in facilitating this interview. We greatly appreciate the international teamwork and spirit of cooperation.]
RELATED CONTENT:
10 Tidbits on Nikolai Prokhorkin – Finally Coming to America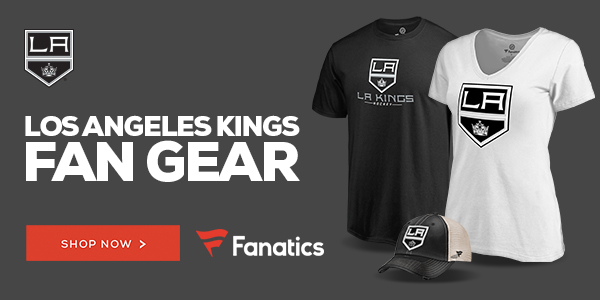 Note to webmasters/reporters: When recapping news or interviews from this site please remember to include a link to www.MayorsManor.com