At the NHL level, Los Angeles had a better all-around showing this past week, with a 3-0-0 record. On top of Jeff Carter scoring the GWG in his 1,000th game (and his 500th with the Kings), Nikolai Prokhorkin scored his first career goal in North America.
Here at MayorsManor, we continue to look at the next generation of Kings players – the next wave of up-and-comers who hope not only to make it in the NHL, but also to build their own legacy and history.
EUROPE
Samuel Fagemo: Forward, Frölunda HC, SHL (2nd round pick in 2019)
Regular season: 4 goals, 3 assists, plus-2, 0 PIM in 14 games played
Fagemo had a busy week, playing both in the SHL and the Champions Hockey League (CHL). In the CHL, he was blanked in a 6-3 loss. With his regular team, LA's recent second round pick was credited with an assist on a goal by fellow Kings prospect Jacob Moverare.
Jacob Moverare: Defense, Frölunda HC, SHL (4th round pick in 2016)
Regular season: 4 goals, 4 assists, plus-11, 6 PIM in 17 games played
Moverare went back to business after he (and the rest of the Indians) had the week off. The cerebral defender has already eclipsed his previous season-high in points in fewer than half the games.
Kim Nousiainen: Defense, KalPa, Liiga (4th round pick in 2019)
Regular season: 2 goals, 2 assists, minus-5, 6 PIM in 21 games played
The proverbial monkey came off Nousiainen's back this week. After going scoreless in 15 games (dating back to September 21), the Finnish defenseman finally picked up an assist, then proceeded to hammer home a goal later in the week.
Bulat Shafigullin: Forward, Reaktor Nizhnekamsk, KHL (3rd round pick in 2018)
Regular season: 9 goals, 8 assists, plus-7, 10 PIM in 12 games played (MHL)
0 goals, 0 assists, minus-1, 0 PIM in 2 games played (KHL)
Shafigullin has played well. So well, in fact, he was promoted up to the KHL from the MHL (think, similar to the AHL in North America). He played twice for the parent Neftekhimik club this week, and the Russian forward was kept off the scoreboard in both games. He experienced an underwhelming debut to the higher league, playing only 1:29 but still managed to record a minus-1 in that little time.
NCAA + USHL
Braden Doyle: Defense, Dubuque Fighting Saints, USHL (6th round pick in 2019)
Regular season: 1 goal, 5 assists, plus-2, 2 PIM in 13 games played
Coming off a pair of losses the previous week, the Fighting Saints doubled up in wins this time out. Additional credit is owed to Doyle in those back-to-back contests, where he's picked up an assist. More importantly, Dubuque remains the top defensive team in the league.
Dávid Hrenák: Goalie, St. Cloud State University Huskies, NCHC (5th round pick in 2018)
Regular season: 2-4-4, 3.39 GAA, .876 SV%, 0 SO in 10 games played
The returning finalists of the NCAA championship are looking anything but as of late. This week, the Slovak netminder didn't get the goal support he needed to pick up a win in either game vs. Colorado College, while allowing a combined nine goals against in the two-game set.
Cole Hults: Defense, Penn State Nittany Lions, Big Ten (5th round pick in 2017)
Regular season: 4 goals, 6 assists, plus-11, 10 PIM in 11 games played
Hults points-per-game dipped to below one for the first time this season. Even so, he still leads all Big Ten blueliners in scoring – and it comes at a pace slightly improved over his career high. The primary focus for this seasons is to further define his defensive skills. As we reported previously, Hults is expected to turn pro and sign his Entry Level Contract with Los Angeles at the end of this season.
Andre Lee: Forward, UMass-Lowell River Hawks, Hockey East (7th round pick in 2019)
Regular Season: 3 goals, 2 assist, plus-2, 4 PIM in 13 games played
The Swedish winger continues to adapt to collegiate life. Using the word 'project' is a bit outdated in NHL scouting circles, so simply keep the big picture in mind. Selected in the seventh-round last June, Lee is most likely staying in school all four years. Thus, his recent lack of production isn't worrisome, as he has plenty of time to marinate.
Alex Turcotte: Forward, Wisconsin Badgers, Big Ten (1st round pick in 2019)
Regular season: 6 goals, 8 assists, minus-6, 6 PIM in 10 games played
Another pair of assists – both on the powerplay – keeps Turcotte second overall in points-per-game in the Big Ten (and leading the Badgers). The Kings would greatly benefit from his contributions on the powerplay, if he can bring that production to the professional level. Key to his development forward will be the ability to kill penalties and accumulate more at even strength. Nine of his 14 points thus far have come with the extra man.
Canadian Junior Leagues
Aidan Dudas: Forward, Owen Sound Attack, OHL (4th round pick in 2018)
Regular season: 10 goals, 17 assists, plus-13, 8 PIM in 20 games played
Captain Dudas continues leading the Attack with 27 points. His three points while shorthanded ties him for third overall while down a man. In Game 2 of the OHL portion of the Canada-Russia Series, Dudas (alongside fellow Kings prospect Akil Thomas), came up on the losing end. Combined with an OHL victory in Game 1 last week, the teams ended up splitting their 2019 series.
Jacob Ingham: Goalie, Kitchener Rangers, OHL (6th round pick in 2018)
Regular season: 6-3-3, 3.28 GAA, .912 SV%, 0 SO in 12 games played
A fresh update just came in on Inhgam right before we were set to publish this week's article:
Arthur Kaliyev: Forward, Hamilton Bulldogs, OHL (2nd round pick in 2019)
Regular season: 24 goals, 20 assists, plus-2, 12 PIM in 23 games played
A goal per game is nothing to sneeze at, and Kaliyev continues to post unreal numbers since the NHL Draft. Somehow, he has been overshadowed by teammate Jan Jenik (Arizona's third round pick from 2018), who contributed 10 points (5 G, 5 A) this week compared to Kaliyev's six (3 G, 3 A). As a scorer, he's upholding his role, as he's tied with Quinton Byfield – one of the top prospect's of the 2020 NHL draft – for the OHL scoring lead.
Lukáš Pařík: Goalie, Spokane Chiefs, WHL (3rd round pick in 2019)
Regular season: 5-1-1, 2.56 GAA, .908 SV%, 0 Shutouts in 7 games played
The Czech import shut the door when he had to this week, backstopping the Chiefs to consecutive 4-3 victories, including an overtime win. He faced more rubber than usual – averaging 35 shots against this week, up from the 25 he's been seeing thus far this season.
Jordan Spence: Defense, Moncton Wildcats, QMJHL (4th round pick in 2019)
Regular season: 1 goal, 16 assists, plus-14, 10 PIM in 20 games played
Unfortunately, the mobile defenseman has been sidelined with an injury since leaving a game early last Thursday. In checking with our sources earlier today, though, we're told Spence is scheduled to return to practice tomorrow – and if all goes well, should be ready for game action when Moncton faces Chicoutimi later this week.
Akil Thomas: Forward, Niagara IceDogs, OHL (2nd round pick in 2018)
Regular season: 9 goal, 18 assists, minus-6, 22 PIM in 17 games played
The former defenseman (for our less familiar readers, here's the article with context for the joke) finds himself back in his comfort zone at the forward position. His contributions for this week are likely to be recognized, as he totaled eight points (2 G, 6 A).
Keep in mind, this weekly tracker only covers prospects not playing professional hockey in North America. In essence, the report serves to provide updates on all players in the pipeline — signed or unsigned — excluding those in the NHL, AHL, and ECHL.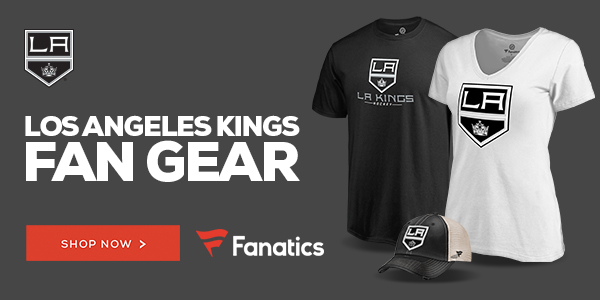 NOTE: Author David Hofreiter can be found on Twitter @Davidenkness if you're interested in talking more hockey with him or asking further questions about these players.